Vitreous chimney pervious to light sex is good, with long won't fade, clean and convenient also. However, hand blown glass pendant lights is relatively heavy, so the lamp base is relatively high requirements. Next, glass chimney is fragile, moreover, inferior glass chimney cannot withstand high temperature to bring about glass to explode from.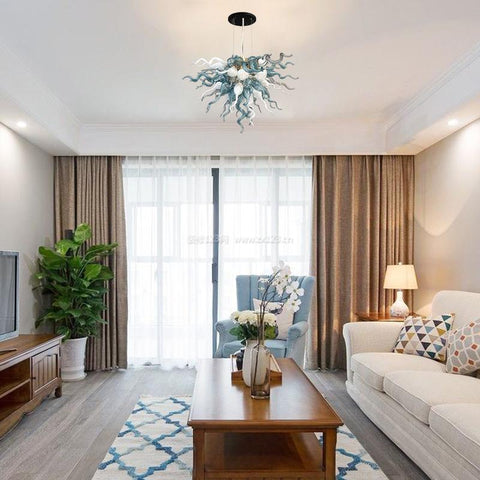 What if the hand blown glass pendant lights is broken
If the glass chandelier has cracks do not panic, first take it down to see if the cracks will not affect the use, if only a slight crack, in the case of not affecting the use and safety performance can continue to use for a period of time.
If larger, cracks is more, put it down, in a safe place, then go to the choose and buy new glass lamp shade to replace it, in a treasure search glass lampshade can jump out to a lot of styles for your choice, choose the style with the furniture photograph collocation of home, order purchase, waiting for the glass lamp shade the arrival of the goods after the original has to replace any aging glass lamp shade.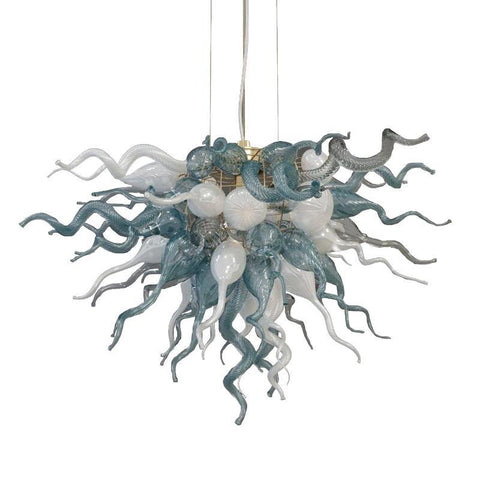 If taking into account the cost of new glass lampshade, you can consider repairing it. For the position that is not too heated, 502 fast adhesive can be used to bond. For the more important and heated place, ultraviolet glass glue can be used to repair it, because 502 heated too much easy to fail.
Vitreous chimney was broken cannot find suitable chimney to undertake to replace, can choose DIY oneself to design, select material can use paper to undertake chimney make, or heat-resistant sex is better plastic undertakes making.
If glass chimney often gives a problem can choose to buy the chimney with high heat-resisting sex plastic material pledges pledges, the chimney of plastic material pledges also relative meeting safety some more, price respect is not expensive also.
The lampshade can be cleaned every once in a while, and the use of the lampshade can be checked when the dust is cleaned. If the damage is found, the lampshade can be replaced in time.